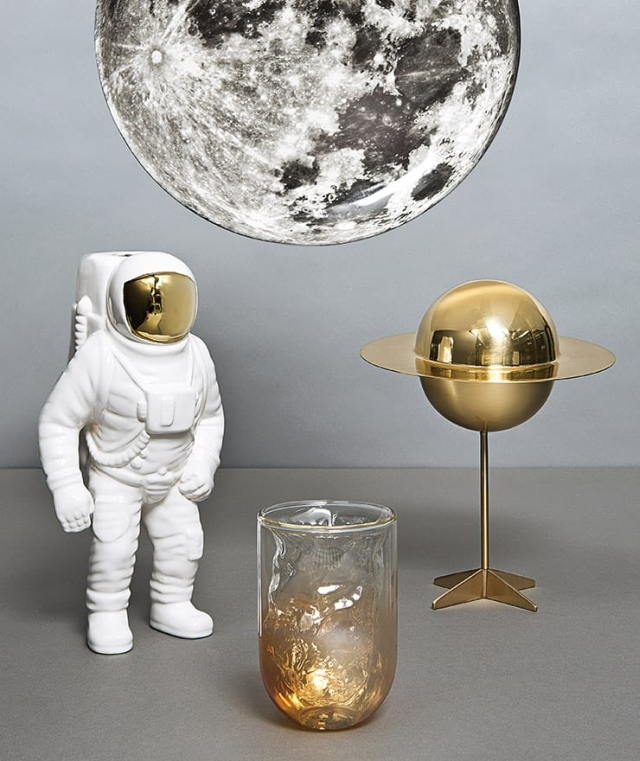 Seletti, a history of vision and evolution. Ever since it was established in 1964 in Cicognara, Mantova, the company has pursued its mission of making the most of professionalism, service and above all an endless product research, striving for improvement, innovation and originality. Seletti focuses on design projects and on the creativity which characterizes the Italian excellence.
The collections contains art blended with daily life icons, objects that send a message of shape, function while conveying to end users the possibility to create a unique, personal, fun lifestyle. Today Seletti aims at a new kind of production and daily life, an on-going journey within the idea of beauty.
Seletti in collaboration with Diesel and its Living Collection have started a close collaboration to launch a new innovative product collection: Diesel Living by Seletti. The Diesel Living-dedicated creative team will work closely with Seletti design team on a collection made to be the perfect fusion between Diesel lifestyle and Seletti creative know-how.
Space life has always been a big inspiration for the Brand, long with the cyber punk futuristic approach. It is a fascinating mysterious world, where shapes of the spaceships, details from technical machinery and textures inspired us for several products.
The Diesel Living collection includes MACHINE COLLECTION which is a ceramic interpretation of the gears and cogs of industry, GHOST SHELL which is reinterpretation of a classic glass dome display, in a "punked up" version which gets a mysterious aura from an half chrome glaze on the glass and a studded chrome ceramic base, TRANSMISSION Candlesticks inspired by the mechanical parts of industrial machinery, but re-imagined as sculptural pillars and finally COSMIC DINER which is a the visionary and poetic tableware collection inspired by the universe with the porcelain plates representing the 9 planets of the Solar System. The Starman vase replicating an astronaut down to the smallest detail, the Rockets salt and pepper grinders in the shape of missiles, and the Meteorite glasses that, electroplated with nuanced gold finish and available in two sizes, are made of blown glass with a double chamber. Bowls, centerpieces and coffee cups in shimmering brass inspired by the mythical figure of Saturn and textures of the lunar craters; besides, candlesticks in the shape of rockets, ready to enter orbit and explore the universe.
Company website: www.seletti.it
SELETTI product families (click on the text to see more):
Some inspirational pictures (click to enlarge):